Donovan and CustomMade's Update
Hey All!
First of all, thank you for all the support i've received and the good folks who gave me a chance!
Just a quick update on the issues i've faced with CustomMade and my plans moving forward.
SHOE QUALITY
One of the most important thing to me when it comes to my shoes is customer satisfaction and feedback.
I will make it a culture here to constantly ask each customer about their shoes and the issues that they faced so far.
This is so i could continually improve on the quality of my shoes and provide a better value for you guys.
FIND OUT MORE ABOUT THE SPECIFICATION OF EACH CUSTOMMADE SHOE
Issue 1 : Peeling of the sole edge
A few feedback from some of my customers is that the sole edge peels off within the first couple of weeks.
While the peeling of sole edge is inevitable, most shoes would experience this peeling within the first few months, so for this to occur within the first few weeks is a little too soon.
REASON
We have just made a switch in the polish/finishing to a new shoe polish brand for the sole edge.
This finish lack the lasting power, worsened by Singapore's warm climate.
Once I've received feedback about this issue, i've already switched back to the old one.
The sole edge of my shoes should not experience this peeling off within the first couple weeks.
SOLUTION
This issue had been resolved already and my shoes will not face such peeling within the first few weeks.
Alternatively, to those who are affected by this issue, i deeply apologize. A simple solution would be to use a shoe polish to polish the sole edge yourself.
Or you could simply bring it over to me and i'll be happy to re-polish it for you.
Issue 2: Slow Turnover Time
Most bespoke/custom shoe makers take about 6 weeks to 6 months to craft a shoe and our promise of 6 weeks fall within the reasonable range.
REASON
However, due to the CNY break, i'm facing quite a bit of backorders to clear and as a result, this snowballed into a long waiting time of about 8 weeks to get your shoes.
SOLUTION
The back orders will all be cleared by end of Apr.
With the new integration of real time order processing, in which each shoe order will be processed and put into production on the same day, and on top of improving on the manufacturing efficiency.....
Each shoe should take about 4 weeks from June onwards, instead of the usual 6 weeks
Issue 3: Minor Finishing Details on Shoes
Due to the nature of custom shoes, and full grain leather, it is common for minor imperfections in the finishing of the shoes.
However, this does not mean i'll not work on the finishing of my shoes and quality control.
In fact, i've been sourcing for better leather for shoemaking and will be making the switch to a different tannery.
Additionally, i've stepped up quality control.
I've hired a quality control manager to carefully inspect each shoe with a "Donovan" checklist. And only if the shoe passes the checklist, would it be send over. If not, it would be send back to the workshop to be worked on.
This means you guys will see a marked improvement in the quality of my shoes.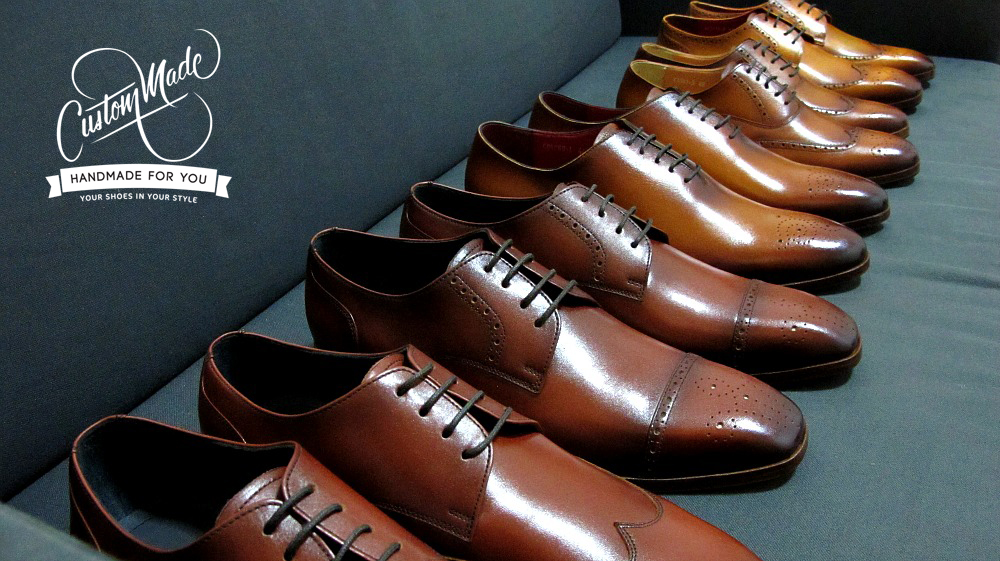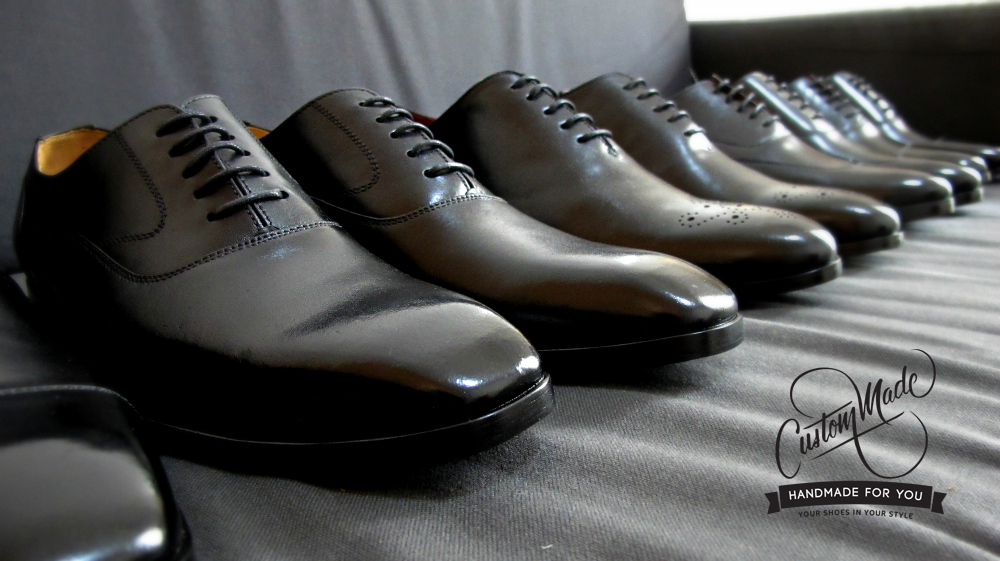 EXCITING NEWS FOR THE FUTURE
1.) CustomMade Rebrand and New Packaging.
CustomMade will be undergoing a rebrand in the coming months and there will be new packaging.
After some feedback from friends, family and customers, i figured "custommade" is not a good name for a shoe brand so i figured it is about time to change the name.
This is our new logo. As narcissistic as it sounds, i couldn't think of a better name so i decided to just go with the name my mother gave me. Donovan.
Do feel free to give me your opinions!
2.) New Shoe Collection
I will be launching a new custom shoe collection.
This collection will feature the classic and timeless shoes like the wholecut and captoe oxfords
And also the more stylish trendy ones, like the brogues/medallion toe.
You guys will be able to make minor/major design customization to my collection to construct your very own unique design...or redesign your own shoe. It's completely your choice!
Do feel free to send me any designs and i'll be happy to take a look at them and include them in the collection, if it suits the theme.
3.) New Location
I'm on the lookout for a new location, at the CBD area.
This is to make things more convenient for my customers as i realized it can be quite a hassle to travel down to my home office.
Also, thanks to all the support for you folks, i've outgrown this location already and will be moving to somewhere more prime and accessible.
SHARING IS CARING! Stay tuned for more updates.